In the News
Women in Recovery Mark Women's History Month
(March 26, 2019 - Ellenville, NY) More than 200 women, including military veterans, who are in recovery for substance use disorder at Samaritan Daytop Village celebrated their strength on Tuesday at a daylong Women's History Month event filled wth powerful messages, awards and exciting banner and baking contests.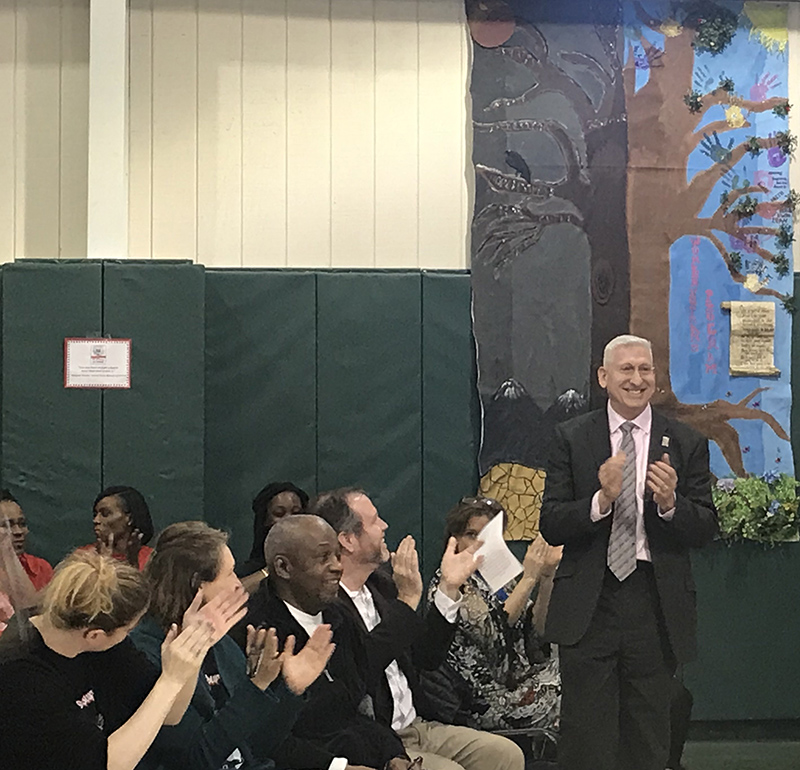 Photo: Samaritan Daytop Village President & CEO Mitchell Netburn kicks off the Women's History Month celebration in Ellenville.
The event, themed "Our History is Our Strength," was presented by Samaritan Daytop Village, a nationally respected nonprofit that provides an array of comprehensive health and human services. The event took place at Samaritan Daytop Village's campus in Ellenville, New York.
In his welcoming remarks, Mitchell Netburn, President and CEO of Samaritan Daytop Village, said, "Samaritan Daytop Village is dedicated to ensuring you have the help and resources needed to build successful lives for you and your families. The road to recovery can be challenging, but it is evident today that you have the support of our dedicated staff and, with over 200 women in attendance, each other. Your strength to move forward is truly inspiring. That is why today, and every day, Samaritan Daytop Village celebrates the strength of the women in our programs."
The women were inspired by keynote speaker Natalie Borneo, Vice President of Worldwide Multi-Site Operations & Compliance at Dress For Success, an international not-for-profit organization that empowers women to achieve economic independence by providing a network of support, tools and professional attire to help women thrive in work and in life. Also on tap at the celebration were dance and singing performances, poetry readings, a bake-off competition and a display of handmade banners, designed and sewed by program participants as a reflection of their strength and journey of recovery.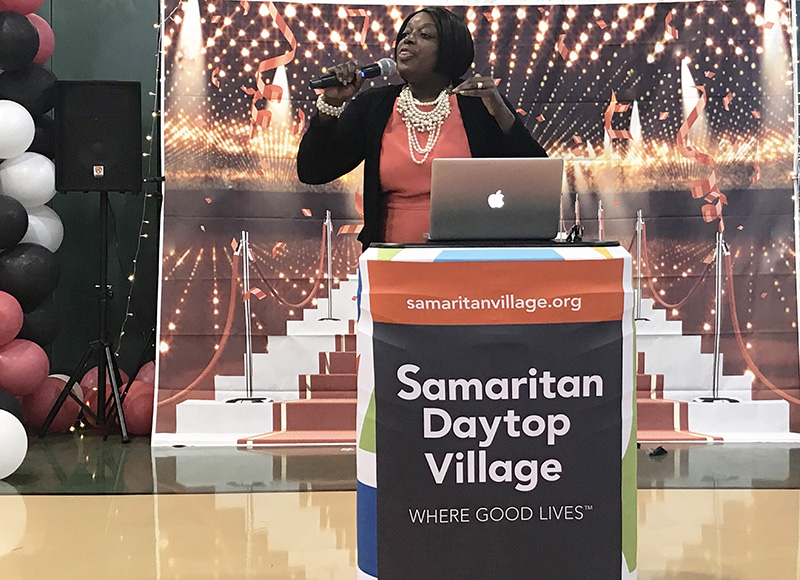 Photo: Natalie Borneo, VP of Multi-Site Operations & Compliance for Dress for Success, delivers powerful messages and inspiration at Samaritan Daytop Village's Women's History Month celebration.
Six extraordinary women were also awarded the Woman Making History Award for dedicating 15 or more years of service to treating those with substance use disorders. Tammy Chandler, one of the six women to receive the award, works at the Ellenville Campus and has served at Samaritan Daytop Village for over 25 years.
The Samaritan Daytop Village Ellenville Campus offers residential treatment programs for both women and men. The treatment programs include group and individual counseling, primary and mental healthcare, education, training and employment services, family reunification, and housing assistance. The Ellenville Campus also includes New York State's first residential treatment program dedicated exclusively for female veterans.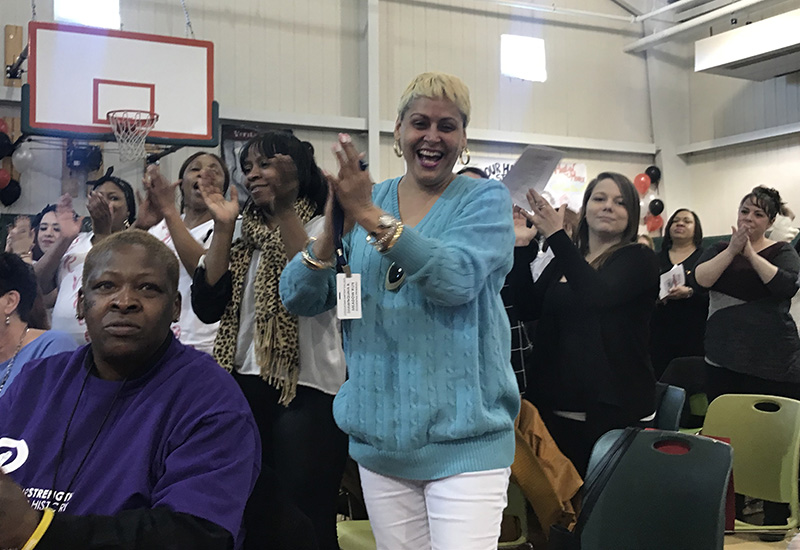 ###