In the News
Two Honored at 4th Annual WHERE GOOD LIVES Gala, Gift Announced
(NEW YORK, NY – October 18, 2019) – Samaritan Daytop Foundation hosted its 4th Annual "Where Good Lives™ Gala" on October 16 to support Samaritan Daytop Village, one of New York's largest health and human services non-profit organizations. The gala raised over $440,000 to support Samaritan Daytop Village's lifesaving programs for New York's most vulnerable residents. At the Gala, it was also announced that The Eric D. Hadar Family Foundation committed to a donation of $500,000 towards the agency's housing initiatives.
More than 300 guests attended the event honoring New York City Councilmember Diana Ayala, Chair, Committee on Mental Health, Disabilities and Addictions, and John Baldo, Senior Managing Director, Cantor Fitzgerald, for their extraordinary commitment to supporting New Yorkers in need.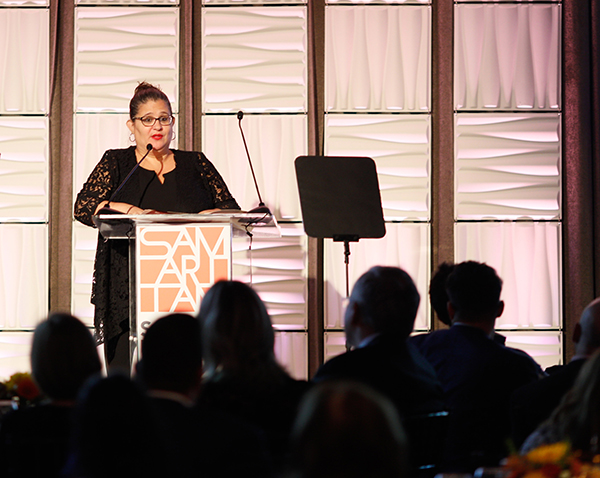 Councilmember Ayala (8th District) is a strong advocate for New Yorkers in need. As Chair of the Committee on Mental Health, Disabilities and Addictions, she addresses a wide range of issues including housing, homelessness, and mental health. Her leadership has been instrumental in enabling Samaritan Daytop Village to address behavioral health issues and combat the opioid epidemic impacting the Bronx and forging productive lines of communication with neighborhoods and their leaders.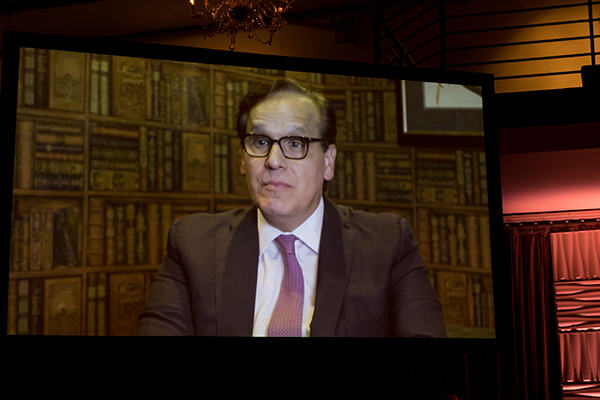 As Global Head of Fixed Income Sales at Cantor Fitzgerald, Mr. Baldo helps create new business opportunities while expanding the firm's global footprint. Through Baldo's support, Samaritan Daytop Foundation has twice taken part in his company's annual September 11th Charity Day, which awards grants in memory of the hundreds of Cantor Fitzgerald employees who perished on September 11th. Most recently, Cantor Fitzgerald provided a $30,000 grant for the renovation of the dining room at the agency's Young Mothers Program in Manhattan.
"This year's honorees embody the best of our community. They go above and beyond to help thousands of New Yorkers from all walks of life who depend on our life-changing services," said Colleen Taylor, Chair of the Board of Samaritan Daytop Foundation.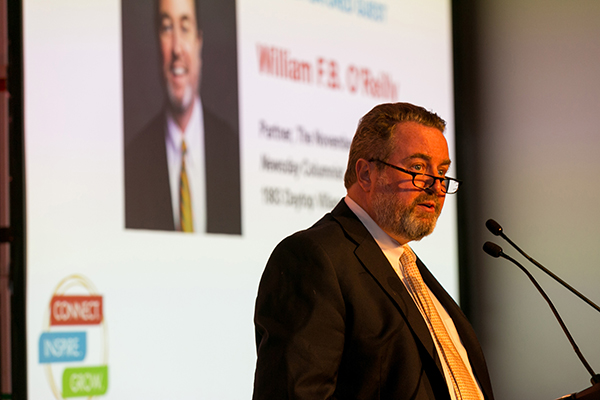 Special Featured Guest William F. B. O'Reilly, Newsday Columnist and Partner at The November Team, shared his memories from his time in treatment at Daytop Village, which merged with Samaritan in 2015. He spoke of his counselor, the late Leon James, who helped him find the path to recovery as a teenager in the 1980s.
Samaritan Daytop Village President and CEO Mitchell Netburn said, "We thank Bill O'Reilly for sharing his story and helping inspire others who are embarking on their own recovery journeys. Our honorees, Councilmember Ayala and John Baldo, help make success stories like Bill's possible by supporting our programs and the people we serve. We are grateful to them for their compassion and commitment. They are two of the greatest allies and supporters of our mission."
In its continuing philanthropic support of Samaritan Daytop Village, The Eric D. Hadar Family Foundation announced a new commitment of $500,000 to support the organization's expanding housing initiatives. The new pledge comes on the heels of last year's $1 Million Dollar Matching Challenge whereby Mr. Hadar's Foundation pledged to match – dollar for dollar – up to $500,000 in donations. That effort raised a record $1,028,642.
Eric Hadar is a board member of Samaritan Daytop Foundation and serves as Chairman and CEO of Allied Partners, a real estate investment, development and property management firm headquartered in New York. He sits on the Board of Governors for the Real Estate Board of New York (REBNY). The Eric D. Hadar Family Foundation funds institutions at the forefront of research on addiction and prevention and organizations that provide support services to individuals in recovery and their families.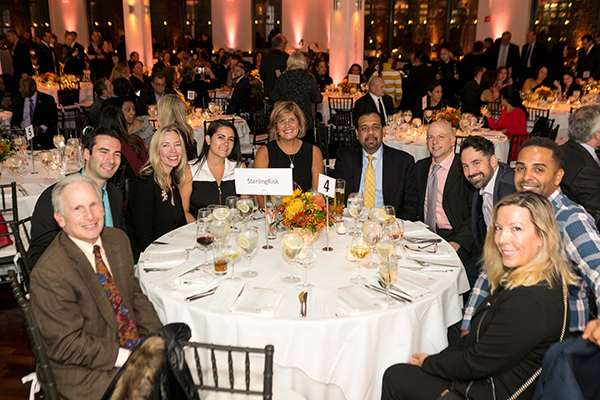 Contributing to the success of the Gala were the following sponsors:
Gala Host & Diamond Sponsor: SterlingRisk Insurance
Platinum Sponsors: The Marks Foundation OneGroup-Benefits Advisory Service and SERA Security Services
Gold Sponsors:Chem Rx Pharmacy Services, LLC, Damian Family Care Centers, Greenberg Traurig LLP; LabCorp and Tristate Apartment Furnishers
Silver Sponsors: Abbvie, Alliant Insurance Services, American Transit Insurance Company, Avison Young, Brightpoint Health, Centennial Security Integration, CommPath Inc., Hirschen Singer & Epstein LLP, Jaspan Schlesinger LLP, Manatus Development Group LLC, MirRam Group Professional Group Plans, Colleen Taylor and Turf Office Furniture and Design
Bronze Sponsors: Allied Universal Security Services, Chicago Title Insurance Co., Creative Strategies & Solutions LLC, EmblemHealth, Gilead Sciences, Philip R. Forlenza, Esq., Jackson Lewis P.C., MAZARS USA LLP, Neuropsychoimaging of Addiction and Related Conditions Research Lab at the Icahn School of Medicine at Mount Sinai, Pitta LLP, Samaritan Daytop Family Association, Special Care Medical Associates, PC, Hugh Spence, Rogelio Thomas, MD and Withum
About Samaritan Daytop Village
For more than 50 years, Samaritan Daytop Village has been improving the quality of life for New Yorkers. We are nationally recognized for our treatment of substance use disorder as well as for the veteran-specific approach we pioneered. Our continuum of services includes health and mental health care, transitional and supportive housing, educational and vocational assistance, peer assisted recovery, and specialized programs for adolescents, families and seniors. Annually, Samaritan Daytop Village serves over 33,000 people at more than 50 facilities throughout New York City, Long Island and upstate New York, and we continue to grow.


###