In the News
Samaritan Daytop Village Hosts South Korean Government Officials at Rockland County Program Site

Samaritan Daytop Village Hosts South Korean Government Officials
at Program Site in Rockland County

Envoy's Educational Tour Focused on Substance Use Treatment and Prevention for Adolescents
(NEW YORK, NY - April 5, 2023) - Samaritan Daytop Village, one of New York State's largest health and human services providers, hosted a group of government officials from the Republic of Korea's Ministry of Food and Drug Safety (MFDS). Among the group was MFDS Minister Dr. Yu-Kyoung Oh. At the meeting, the two groups discussed best practices in the U.S. for substance use treatment, post-treatment, and prevention for adolescents.
The meeting took place in Blauvelt, NY, where Samaritan Daytop Village owns and operates the Rockland Outpatient Treatment Program, an integrative center for drug, alcohol, and mental health treatment, and Daytop Preparatory School, a registered alternative, private high school for teens at risk or in treatment for drug addiction. The day included a tour of the school and a comprehensive briefing with the nonprofit executives.
"All of us at Samaritan Daytop Village are honored to have hosted the Ministry of Food and Drug Safety and to have shared our collective expertise with them," said Mitchell Netburn, President & CEO of Samaritan Daytop Village. "We may be from two different parts of the world. Yet, we share the same goal: to save lives."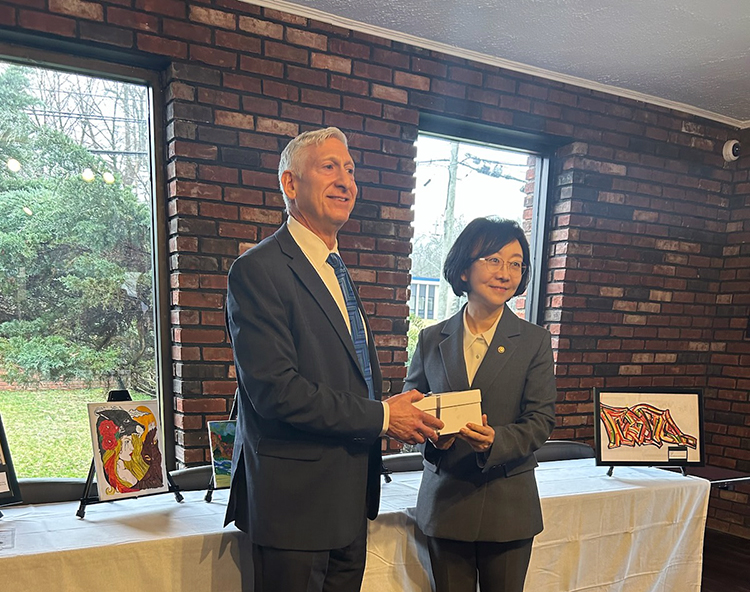 South Korean Government Seeking Solutions to Rising Addiction Rates
The delegation was in the U.S. to explore proven systems of care to treat and prevent substance use disorder, especially among adolescents. The country has seen a surge in drug use and drug-related crimes among teens, up 43.8% in 2022 from the previous year, according to the Korea Herald. Dr. Yu-Kyoung Oh is a proponent of educational initiatives to deter drug use.
"Minister Oh and her colleagues are deeply concerned about the spread of addiction in South Korea. Their government is exploring new ways to effectively address the epidemic there. As a result, the Ministry has expressed an interest in collaborating with Samaritan Daytop Village to benefit from our expertise," said Netburn.
Joining Dr. Oh were Seogyoun Kang, Ph.D., Director General of the Pharmaceutical Safety Bureau; Youngju Choi, Ph.D., Director General of the National Institute of Food and Drug Safety Evaluation – Biopharmaceutical & Herbal Medicine Evaluation Department; Jeong Ho, TF Director of Narcotics Distribution Safety and Rehabilitation Support; and YooMi Kim, Director General for Planning and Coordination.
The briefing included Samaritan Daytop Village officials: Netburn; Alicia McFarlane, Chief Program & Legal Officer; Dr. Gregory Bunt, Medical Director; James Hollywood, VP of Residential Treatment & Recovery Services; Aloysius ("AJ") Joseph, Director of Peer Supports and International Collaboration; Daniel Sullivan, Director of the Rockland Outpatient Treatment Program; and Diane Gabriel, Business Education Manager for Daytop Preparatory School.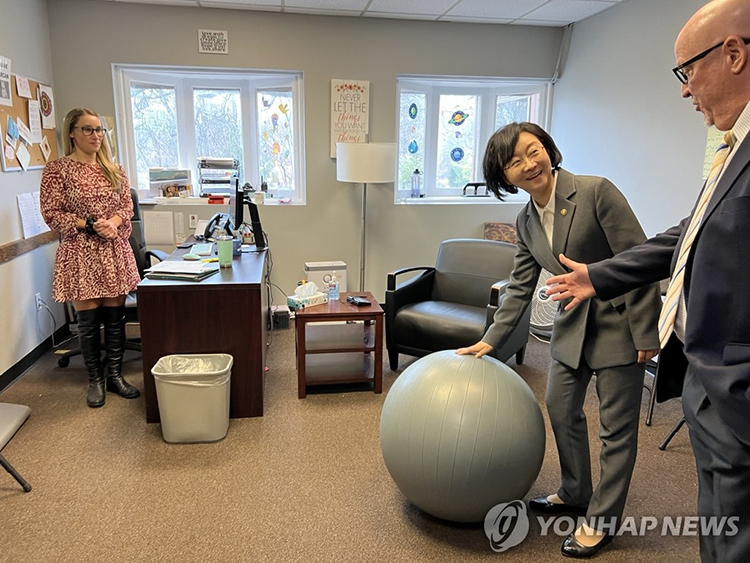 Daytop International: Its Legacy and Connection to Samaritan Daytop Village
MFDS contacted Samaritan Daytop Village because one of the nonprofit's Directors, Joseph, was previously Director of Daytop International. Launched by Daytop Village in 1991, Daytop International provided training and technical assistance globally to train staff and help launch substance use treatment centers. The systems of care were based on the theoretical and practical framework found in the U.S.
Daytop International helped open more than 60 treatment centers globally, including Korea. In 2015, Daytop International paused operations when Daytop Village merged with Samaritan Village. Since then, Samaritan Daytop Village has fielded international requests to train nursing staff and consult with fledgling treatment service providers.
"I am happy to see Daytop International's legacy continue to thrive internationally," said Aloysius ("AJ") Joseph, Director of Peer Supports and International Collaboration at Samaritan Daytop Village. "Sharing our framework for therapeutic treatment continues to save the lives of citizens around the world. It has been important work and will continue to be, so long as substance use disorder and the deadly opioid epidemic continue to exist."
About Samaritan Daytop Village
For over 60 years, Samaritan Daytop Village has been improving the quality of life for New Yorkers. The nonprofit is nationally recognized for the treatment of substance use disorder as well as for the veteran-specific approach it pioneered. Our continuum of services also includes health and mental health care, transitional and supportive housing, educational and vocational assistance, peer-assisted recovery, and specialized programs for adolescents, families, and seniors. Annually, Samaritan Daytop Village serves over 33,000 people at more than 60 facilities throughout New York City, Long Island, and the lower Hudson Valley. For more information about Samaritan Daytop Village, visit https://samaritanvillage.org/.
###