People with Addictions

No two paths to addiction are identical. Neither are our solutions. Samaritan Daytop Village develops individualized treatment plans for our clients receiving treatment for drug and alcohol use disorders in both outpatient and residential settings. Our new community residence combines characteristics from both programs with clients living in safe and supportive housing, while receiving treatment and support services in the community. We work to continuously improve our services and programs to meet the unique needs of each individual who seeks our assistance.
We take a "whole-person approach" in all of our programs and use scientifically proven methods to address addiction and related use disorders. The lives of the people we serve are complicated not only by addiction but physical and mental health disorders as well. We provide comprehensive services to address these issues, and the incorporation of evidence-based practices positively impacts the total recovery process.
Our work in the field of addiction treatment was recognized on a national scale when Newsweek magazine ranked Samaritan Daytop Village on the list of "Best Addiction Treatment Centers" for the state of New York in 2021 and 2022.
Questions?
For more information on all of Samaritan Daytop Village's treatment programs for drug and alcohol use disorders, review our Frequently Asked Questions, e-mail our Admissions Department, or call Admissions at (718) 657-6195 or (855) 322-4357 (HELP).
Online Admissions Form
You may click the button below to complete an online Admissions form or refer a patient. An Admissions Specialist will follow up with you within the next business day for an over-the-phone assessment.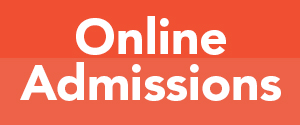 All of Samaritan Daytop Village's substance use treatment programs are licensed by the New York State Office of Alcoholism and Substance Abuse Services (OASAS).